The Gates of Beyazit Meydan

Moving through the threshold of a gate, the body registers change; it is a placemaking instrument whose impact can be permanent or fleeting. These are the entry through with which it is proposed to intervene on the larger meydan area, giving symbolic continuity with its historical surroundings, while updating it for contemporary site needs and uses.
Existing
---
Symbolic
-
Outmoded Monument
Gate to Istanbul University
Gate to the Grand Bazaar
Gate to Constantinople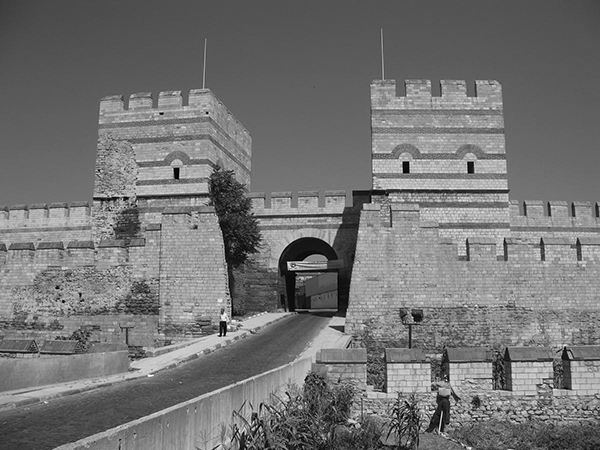 Mediating
Promise:


Access to the City/State

↓

Proposed Interventions
---
Symbolic
-
Contemporary Utility
Gate to the Student
New Library and Semi-Public Courtyard Plaza
Gate to the Hawker
Apparatus for Selling and Storage of Wares for Hundreds of Local Street Vendors
Gate to the Citizen
New Bus Stop, Connecting Follies and Street Bridge over Divan Yolu


Gate to the Student

The principal intervention, a proposed public plaza accessible by Divan Yolu, the main thoroughfare, and rear semi-public courtyard is proposed at the site of the current Instanbul University library with a new university libary proposed to be built above this new public space.
Reading Room
Longitundinal Site Section
Section through Proposed Library
Street Elevation of blind façade from Divan Yolu,
the former imperial road from Constantinople to Rome
Copyright 2023 - Jasper Campshure